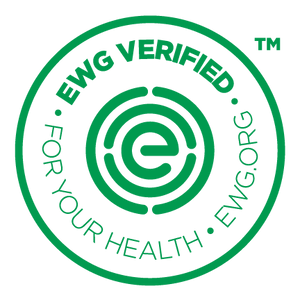 EWG VERIFIED™
• 100% Transparent
• Worry free
• Exclusive Fine Fragrances
NO PARABENS
NO FORMALDEHYDE
VEGAN
NO PHTHALATES
NO KNOWN OR SUSPECTED CARCINOGENS
NO KNOWN OR SUSPECTED ENDOCRINE DISRUPTORS
"We believe in transparency and that everyone should know what touches their skin. We are Rosy & Earnest, fragrance without compromise is possible!"
- Caroline & Marilou, Founders
"Imagining fragrances around beautiful raw materials, while respecting the convictions of transparency, was a challenge that truly inspired me."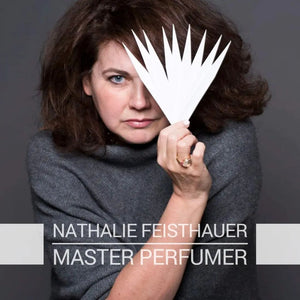 Mother's Day Gift Guide : The Best Travel-Friendly Vegan Perfume… The Rosy & Earnest Discovery Set is ideal for plane travel

—
The Best Perfumes for 2024 – Editor's Top Choice: Be Rosy. The complex aroma of roses, ranging from floral and tea aromas to spicy, fruity, and musky scents, is encapsulated in this fragrance, providing a magical experience that instills calm and raises spirits...Rosy & Earnest has won me over!

—
Pamper Mom for Mother's Day: 20 gift ideas inspired by EWG VERIFIED® ...we've got you covered with options that are safe to give your mom, including: Rosy & Earnest- Be Earnest

—
We've been waiting for this particular fragrance for so long. It's completely non-toxic and it's smells good!

—
I absolutely love this scent. Not one to be a fan of musk woodsy scents, Be Earnest captivates me... the scent has my heart! Upon the first spray, it's like you're transported to a magical forest.

—
Rosy & Earnest launched two flagship scents... which meet the highest health standards while delivering luxurious scents you'll obsess over.

—
This is one of my new, absolute favorite scents... I have tried A LOT of fragrances over the last few years. It's crisp and a bit woody, and it makes me feel mentally invigorated, physically comforted and completely relaxed all at the same time.

—
This NEW woman-owned and operated brand makes exceptional fine perfumes with worry-free ingredients.

—
Searching For A Perfume Brand That's Clean And Hormone-Friendly? Here are Some of our Favorites (...). Rosy & Earnest wanted to create scents that were every bit as luxurious as high-end fragrances

—
Rosy&Earnest smells so fresh and so beautiful

—
Let customers speak for us
About us
We believe in transparency and in making fragrances that don't contain harmful ingredients. That is why we commit to listing all our ingredients and are proud to say that our fragrances are EWG Verified – a mark that ensures that products are free from chemicals of concern and meet the strictest standards for your health. We love the uplifting power of beautiful and complex fragrances, but also value authenticity and being true to our convictions. We are Rosy & Earnest.
Fragrance without compromise is possible!